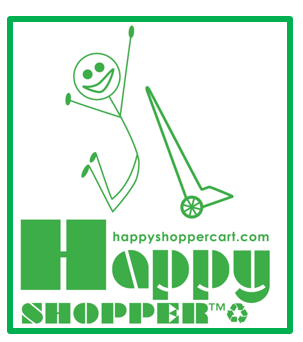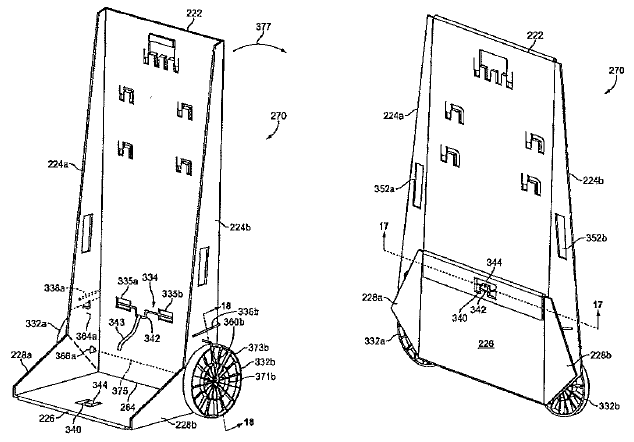 The origin of Happy Shopper™ came as I was studying the future of retail, including groceries.
The shopping experience today, while being pleasantly positively impacted by high tech and online innovation, still requires us to bring our purchases that last part of the trip, from the store or car to our home.
We choose our product, put it in our cart, take it out for checkout, put it in bags, take it to car or home, and then carry boxes and bags the final distance. Whew. Especially a case of wine or water.
I am an engineer and inventor and have run large companies, with manufacturing operations, for Fortune 100s. My passion, however is that I love to figure out designs to solve needs. I see them in my head. As Happy Shopper™ evolved in my mind, the elements became simple (best,) and new to the world, so I have obtained worldwide patents.
The utility features:
1. No cross axle to allow fold flat, turn the wheels sideways to fit behind a door, side loads to wall
2. Hold Open Hold Closed with one wire form assembled through slots in the back as bearings
3. Plastic board perforated and folded to create "Living Hinges" folding for thousands of cycles
4. Outward folded "box" to allow large spade but 2" thick storage
5. Hooks with bag latches, which double as Hooks, for the ride as a hitchhiker on a wire cart
6. Double loop wire form to hook clothes hangers from the cleaners to home
7. Finger hole to allow easy handling for fold and unfold
And more. Happy Shopper™ has been brought to the world with minimum tooling investment and as low a cost as possible.
As of now, I am the most experienced person on the planet with use of Happy Shopper™. As I have used prototypes, I have incorporated design changes. I can tell you that the extremely light, (now 3.5#, weight), the almost instant fold and unfold, and the durability, especially the throw in the car and behind the door are super. The load carrying of up to 2 cases of liquid and lots of bags, of all types, are great. Cases load and unload easily as on a hand truck. For the price of one or two bottles of wine, you can carry your cases for a very long time.
I hope you enjoy Happy Shopper™, please use the email feature to tell me how you like yours.
Best Regards
Eric
Issued Patents as of May 2017
United States Utility: US 9,566,991 B2
United States Design:US D781, 021 S
Chinese: ZL201630119595.2
European Community Registered Design No. 003061001-0001