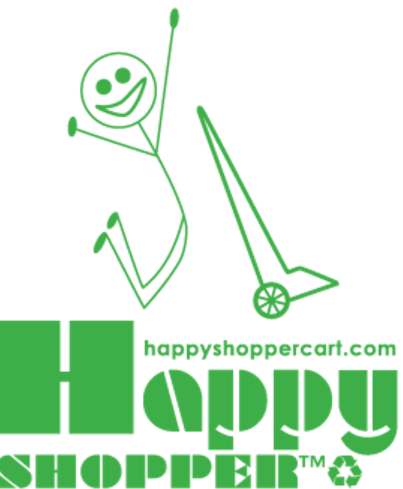 Happy Shopper™

 sturdy, attractive, lightweight, and durable personal carrier 
Folds Flat and Unfolds to use in 3 seconds
WHAT MUST YOU CARRY? DAILY?
Cases, Water, Wine, Beer, Etc.
Bags in the Mall for 
Holiday shopping
The Lightest Personal Cart in the world!
Unfolded to use, fold to store 2 1/2" thick
Easy to Load and Carry cases; water, wine
Bags hook securely; even laid on its back
Store behind door, in car, even airplane overhead
"Hitchhiker" to carry on Grocery Cart in Store
Wheels below the  load; easy to Tilt and Go
Pull Like a Carry On
Lightweight & Durable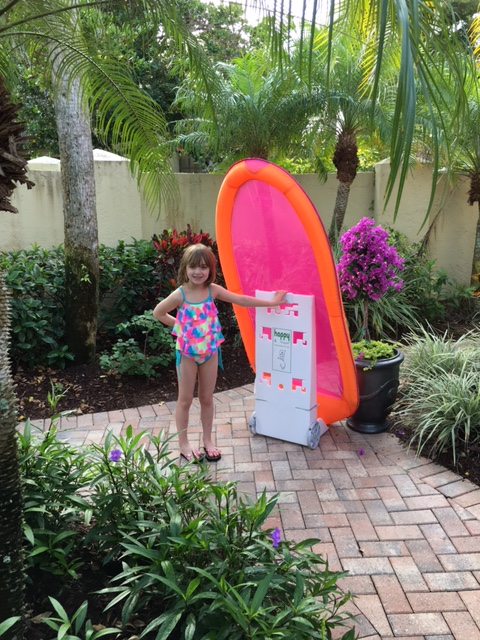 Emelia Loves Happy Shopper™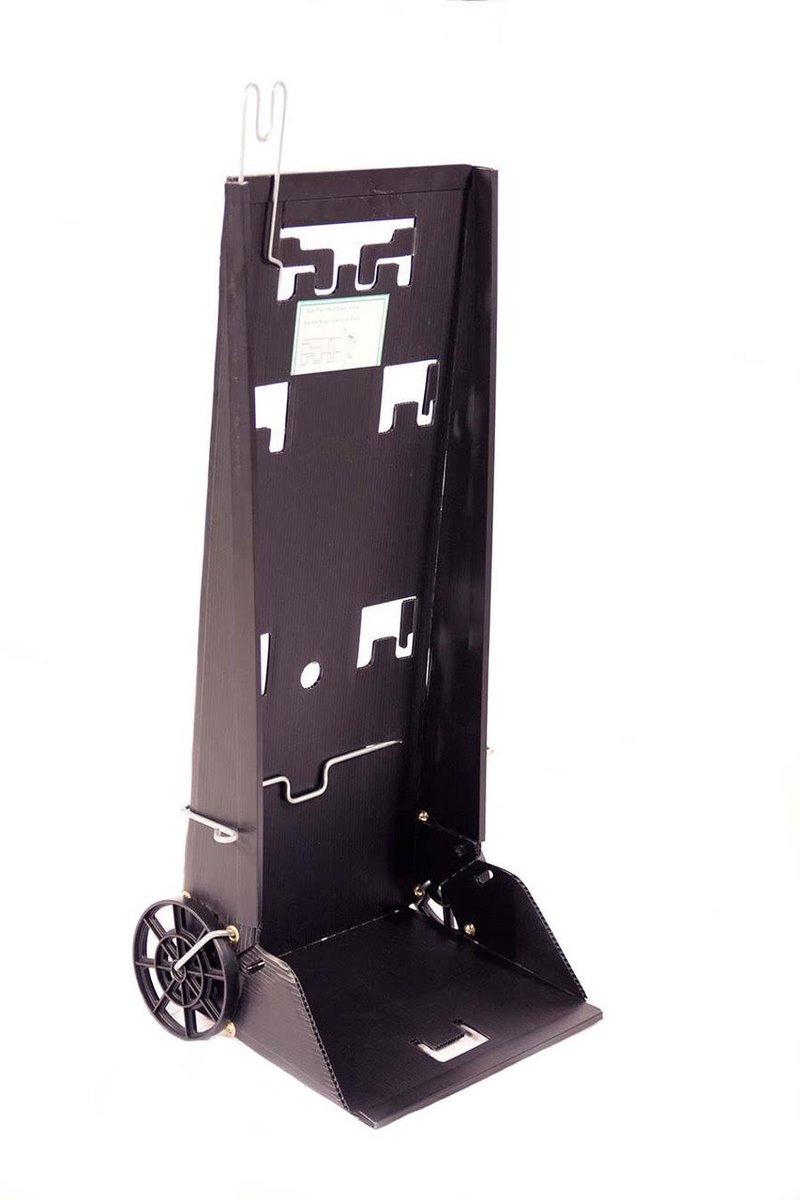 We aim to fill the need for a personal carrier that is attractive, easy to use, inexpensive, lightweight, durable & collapsible to store flat. The Happy Shopper cart weighs in at just 3 pounds and carries over 50!
Unfolded to use and Folded to store
HAPPY SHOPPER™ FEATURES
Easy Load and Carry cases
Bags hook securely
Folds Flat, behind door, in car, airplane overhead


Load Cases Easily


Hitchhiker on Store Cart


Easy to Tilt and Go


Pull Like a Carry On


Lightweight & Durable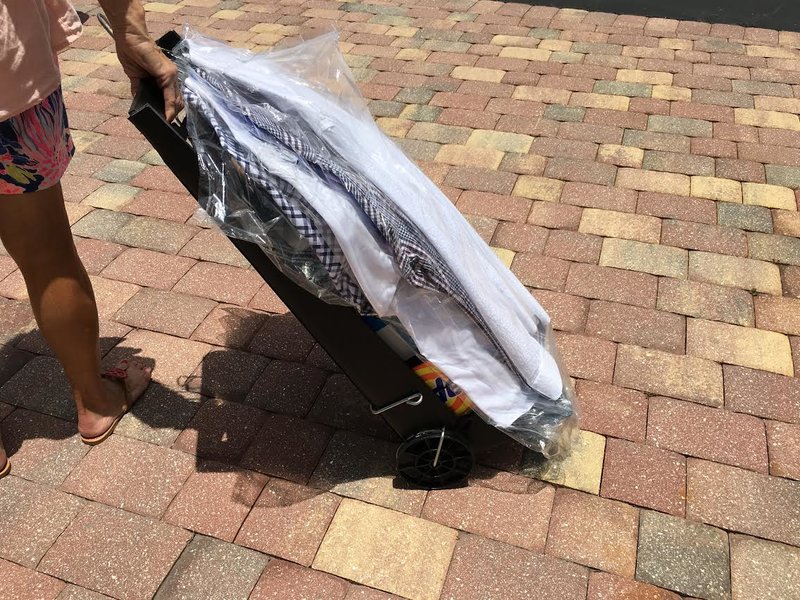 From the garage to the kitchen counter, especially on an elevator, the trip will be easy.
The convenient Hitchhiker Hook / Bag Hold (HH/BH) security feature will hold the Happy Shopper™ on the shopping cart, hands free and out of the way for the trip through the store.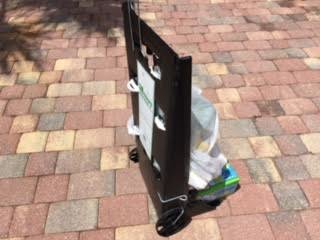 The large upper hitchhiker/bag holder hooks will carry Happy Shopper™ on Target Store's cart's wide plastic edges. The top hitchhiker/bag holder hooks also provides  purse security   
Hitchhiker/bag holder hooks, security feature, will naturally move in and over bag handles once hooked. The hitchhiker/bag holder hooks  will keep bag handles securely in place while walking, and even when the Happy Shopper™ is laid on its back in the car for the trip home.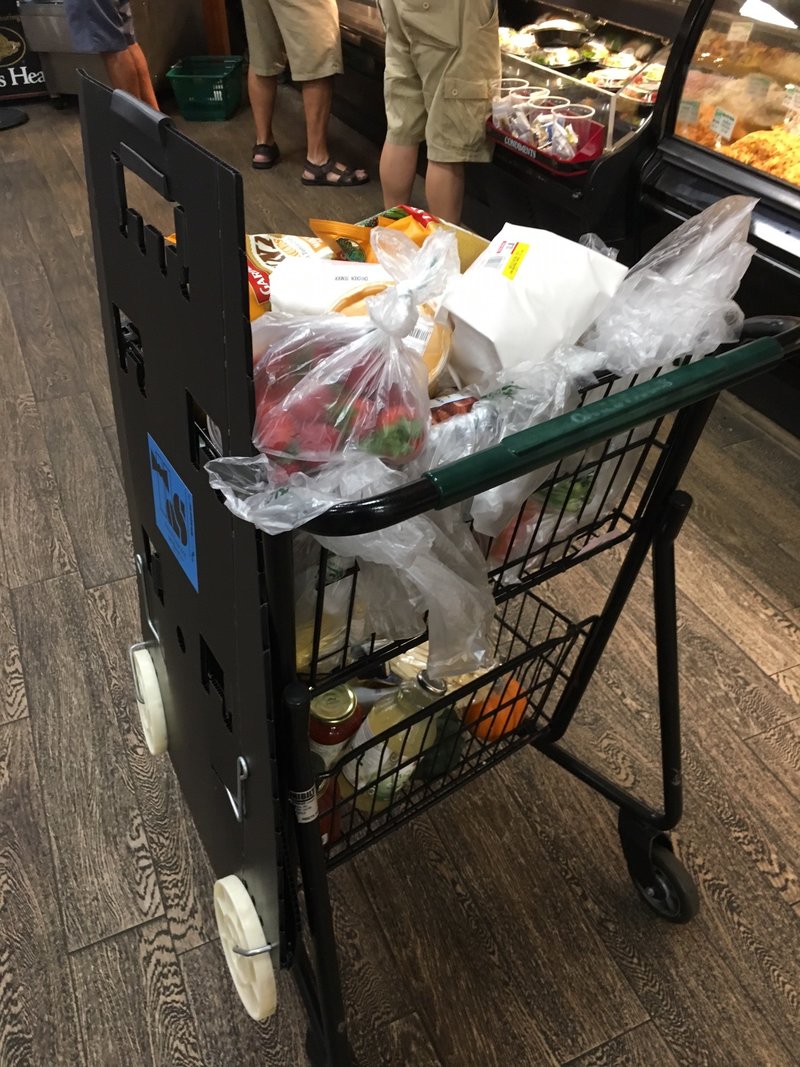 Light and easy to carry like a briefcase when folded flat. Happy Shopper™ is natural to open and pull behind you like "carry-on luggage". Folded flat, it will store out of the way and out of sight, behind a door or piece of furniture. Large wheels ease over bumps, steps and curbs. Slide Happy Shopper™ on its back to load into your trunk or SUV.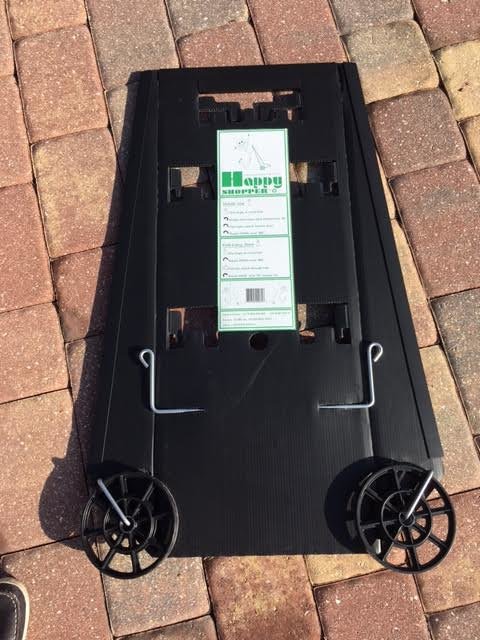 Cases, Wine, Beer, and Water are Heavy

One of the least favorite tasks we have is bringing bottled water home or to the office. These bottles today are 16.9 ounces (per the label) and therefore weigh 1.2 pounds each. So to bring a 24 pack means lifting and carrying almost 29 pounds. The Big Box stores push this to a 40 pack creating a cumbersome to carry, almost 49 pound load. OSHA (Occupational Safety and Health Administration) limits the amount employees can be asked to lift and carry to 40 Pounds. The big box employees don't need to lift over 40 pounds ...but you do. Happy Shopper™ can't help you with the lift part but sure will make the carry to the fridge a breeze.

---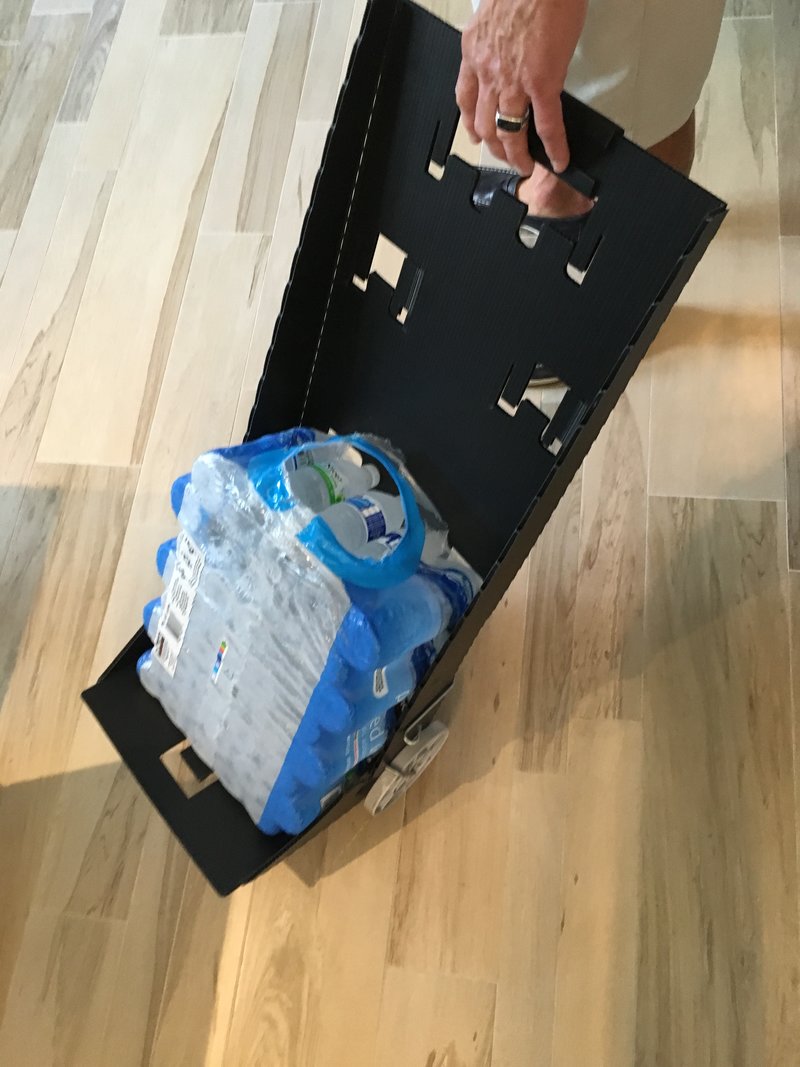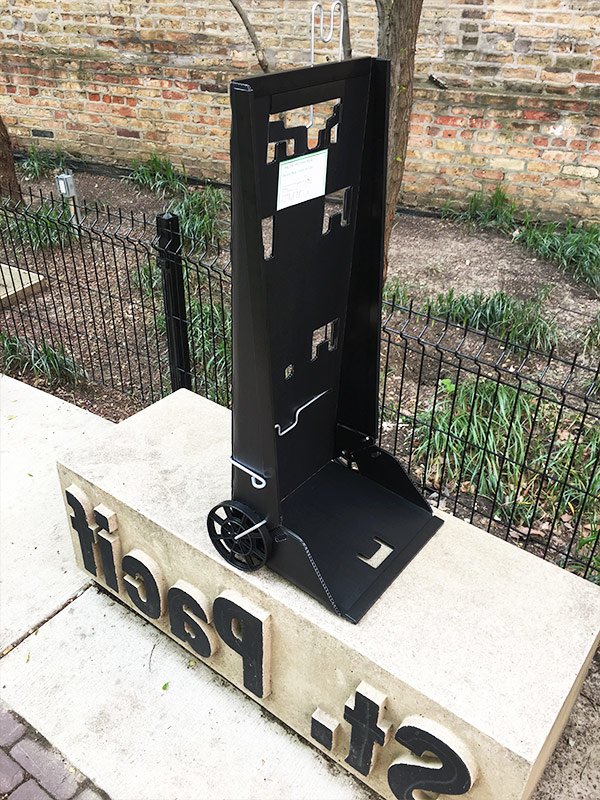 Downtown 
Happy Shopper™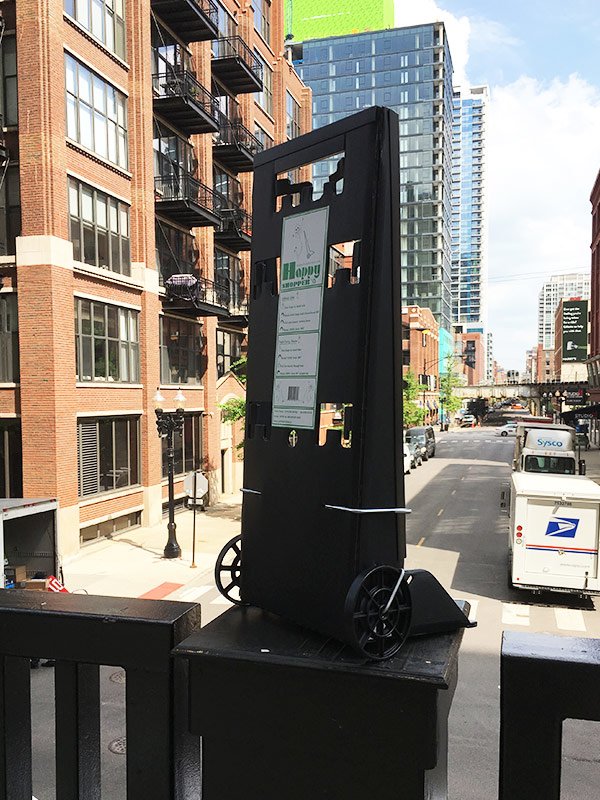 Case of Wine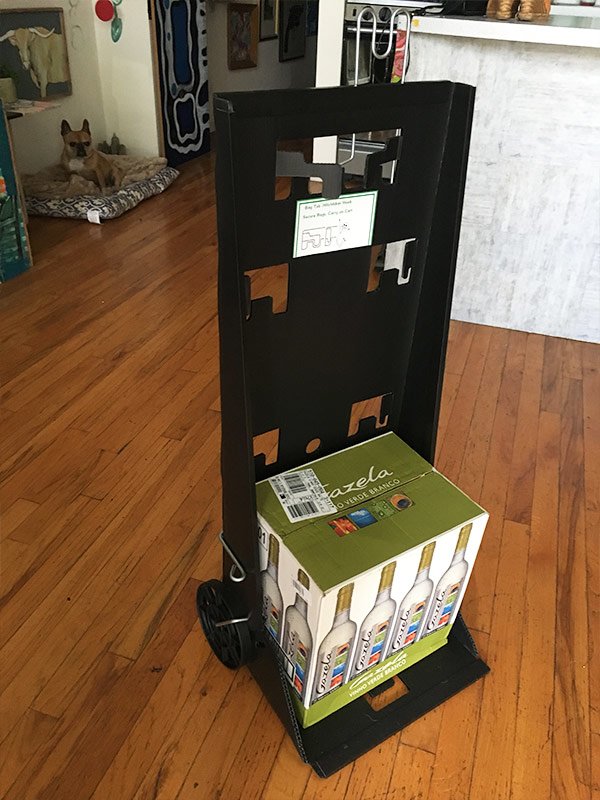 Case of Wine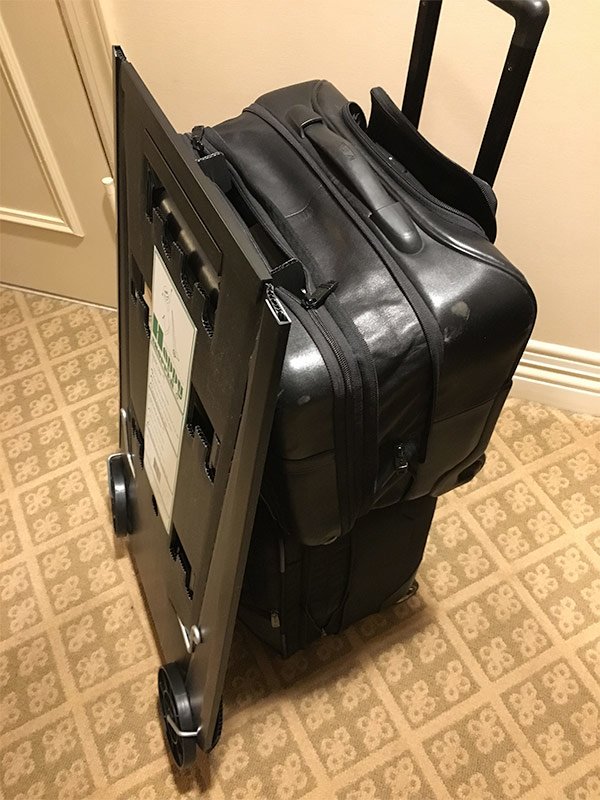 Airport Bus